Photo by Kevin Winter/Getty Images
R. Kelly is featured on Lady Gaga's 2013 Artpop
single "Do What U Want," which was controversial even at the time.
Thanks to Surviving R. Kelly, the docuseries about Kelly's alleged abuse, accusations of sexual misconduct against Kelly that date back to the '90s have resurfaced.
A music video for the song, which was never released and allegedly featured NSFW content, was directed by Terry Richardson, who also has a slew of sexual misconduct accusations against him.
Fans specifically want Lady Gaga to denounce Kelly's actions. The star has thus far stayed silent about the accusations.
Here are some of the fan reactions:
While Gaga reportedly defended her collaboration with Kelly at the time, she has not commented publicly since the documentary aired.
Rami Malek Reacts to Nicole Kidman Golden Globes "Snub"
Rami Malek won a Golden Globe this past Sunday night, but also made headlines for getting snubbed onstage by actress Nicole Kidman.
The 37-year-old actor appeared on Tuesday's Jimmy Kimmel Live where he was shown a clip of the moment for the first time. "I had not seen that," Malek said, putting his face in his hands.
"I've known her for many years, despite as it may seem from that video," the Bohemian Rhapsody star said, laughing. "So I thought I could easily go up and say hi. But in a moment like that, it was very awkward. I have a feeling it was probably haunting me on the Internet."
Melissa McCarthy Recalls Being Fat-Shamed and Being Labelled 'Grotesque' by a Reporter
Melissa McCarthy has called out Hollywood's double standards as she recalls being called 'grotesque' and people referring to her 'tremendous size' at press conferences.
The Bridesmaids
star recalled being asked: "Are you shocked that you actually work in this business at your tremendous size?"
She added: "I just remember all the blood drained out of me. I thought, 'With my tremendous size, I could tackle you so quickly.' He was looking around like, 'She's crazy.'"
It's not the only time the Oscar nominee has suffered such sickening comments as she also remembers being asked why she "feels the need to be so grotesque."
"I was like, 'OK, so have you ever asked this of a guy? I'm playing a character. You need to get out more if you don't think there are real women like that,'" she explained to People.
"He goes, 'Oh, fine, I'm aggressive, call it whatever you want. If you don't want to answer the questions, you shouldn't come to the panel.'"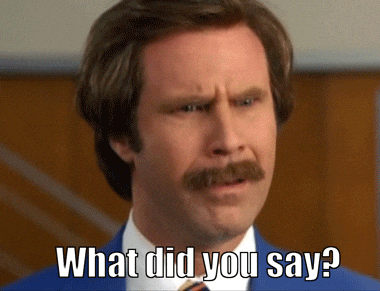 David Beckham Knows How to Rock Turquoise Eyeliner
David Beckham made a case for wearing turquoise eye makeup in 2019 on his new LOVE Magazine cover.
Why not right? It brings out his neck tattoos.
Please Do Not Take Photos of Diane Kruger's Baby
Diane Kruger would like everyone to respect her newborn daughter's privacy.
"Dear fans, dear non fans, dear paparazzi and anyone with a conscience. We were just tagged in these paparazzi pictures of me and our daughter. These pictures were taken without our consent and expose a vulnerable and innocent baby," Kruger captioned an Instagram photo of the shot with her baby's face blurred out.
"While we understand that some people would like to see a picture of our daughter, we as parents, want nothing more than allow her to grow up in privacy and safety."
"Me and @bigbaldhead would kindly ask you not to repost these pictures and help us achieve that goal," Kruger wrote tagging Reedus, 50.
Nibbly Things
---
Endnotes help you catch up on all the entertainment and celebrity news that you may have missed today.
THE LATEST ON SL
FROM OUR PARTNERS