In the Netflix rom-com, To All the Boys I've Loved Before, the chemistry between the two leads, Noah Centineo and Lana Candor is undeniable. Rumor has it that the two may be dating (no, Noah is secretly dating me). However, when the two first met, Lana seemingly outright rejected Noah.
"When we first met in the audition room before any of us had booked it, we were sitting waiting in like the lobby and I saw her and I was like, 'Hey do you want to run lines?'" Noah told E!. "And she was like, 'No.' I was like, 'Oh, that's cool, fine, I'll just die here.'"
"I didn't even remember asking her that. She had actually told that story months later in the press," he continued. "Then we just read together and it was…[perfect]."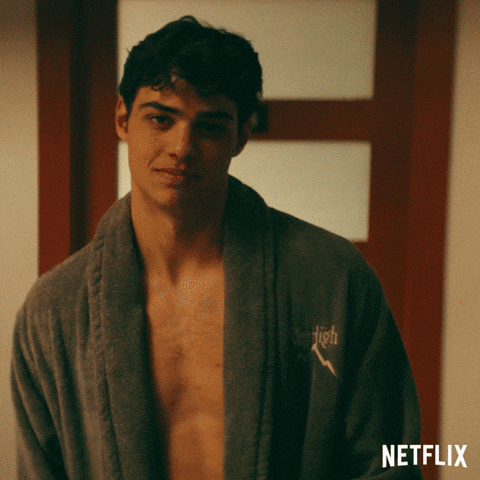 However, Lana recalled the story to The Cut, and it was a little different than Noah's version:
"I sat down, I was focused, and then this beautiful, tall, stupidly charming boy walks through the door into the waiting room. I was like, No, Lana. Not today! He sits down next to me and asks, 'Do you want to read lines with me?' I'm like, No, I'm sorry but I really need to focus. Later, we were chemistry reading with potential Peter. At the very bottom was Noah's name. I thought he was going to hate me!"
In the end, it really doesn't matter because Noah and Lana gave us the perfect gift with To All the Boys I've Loved Before.