It was a mini-Mean Girls
reunion for Lindsay Lohan and Jonathan Bennett, who played Cady Heron and Aaron Samuels in the classic teen comedy.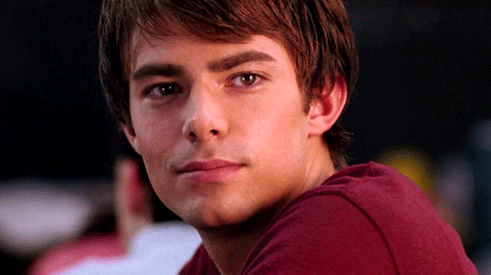 The two are back together for LiLo's new reality show, Lindsay Lohan's Beach Club, which focuses on her business ventures, and follows the team at her new Mykonos club as they work tirelessly to make it the number one nightlife destination in Greece.
Quick, someone check the calendar. October 3rd came early this year!!! 😱 @lindsaylohan and @JonathanBennett are talking all things #LohanBeachClub after the series premiere this Tuesday, January 8th at 8/7c on @mtv! 💋 pic.twitter.com/J9hiTN1Y84

— Lindsay Lohan's Beach Club (@lohanbeachclub) January 4, 2019
As the caption accompanying their selfie reveals, Bennett is hosting a 30-minute after show where Lohan answers questions about her life and shares clips of the rest of her reality series.
Lindsay Lohan's Beach Club premiere on MTV on Jan. 8 at 8 p.m.
---
Meet Brianna aka Bri. She has an Australian accent. Not that she's Australian. Welcome to the new season of The Bachelor.
Is this lie going to take her down (under)? #TheBachelor pic.twitter.com/OrHrathRYJ

— The Bachelor (@BachelorABC) January 3, 2019
---
Cardi B and Offset may be on the road to getting back together.
According to TMZ, sources close to the hip-hop couple revealed that they've been communicating regularly including while they were thousands of miles apart over the holidays, and are focusing on fixing their marriage.
Offset has also reportedly vowed to change his ways and be faithful and honest with her, and Cardi B has been receptive because she misses what they had together.
---
Count Cher as another supporter of Rep. Alexandria Ocasio-Cortez. The pop icon took to Twitter early Saturday in support of the new lawmaker, saying "Know The Feeling @AOC. SOMETIMES JUST GOT— –TA DANCE."
Know The Feeling @AOC
SOMETIMES💃🏻👠💃🏻JUST GOT— –TA DANCE‼️
Good Thing You Can💃🏻,Sponsor a Bill,Put On💄,& Kick Ass At The Same Time👠👠

— Cher (@cher) January 5, 2019
The tweet came after a clip surfaced earlier this week that showed Ocasio-Cortez dancing while she was a college student, similarly in style to the "Breakfast Club," according to Page Six. The clip reportedly appeared the day she was sworn in as a member of Congress.
The Democratic congresswoman from New York retweeted Cher's comment, adding, "The Queen has spoken!"
The Queen has spoken! https://t.co/2YE7eb12qs

— Alexandria Ocasio-Cortez (@AOC) January 5, 2019
Thank you @cher! We can fix Congress and have fun doing it – who says we can't multitask? 😉💜

— Alexandria Ocasio-Cortez (@AOC) January 5, 2019
---
Awkwafina has joined the cast of the Jumanji
sequel.
She broke out in 2018 with her roles in Crazy Rich Asians
and she's already gotten the green light from Dwayne Johnson that she's allowed to kick Kevin Hart in the balls if he starts acting up. Okay, then.
She's ready to play in JUMANJI!
Welcome the super talented @awkwafina to our cast! She lit it up in "Crazy Rich Asians" and it's gonna be so much fun workin' with her.
Can't wait.
And when @KevinHart4real annoys you on set, just do what I do and kick him in the balls. #JUMANJI https://t.co/3FgMJ2q5H8

— Dwayne Johnson (@TheRock) January 5, 2019
---
The Morning Brief features some of the top celebrity and pop culture news stories making news this a.m.