Screenshot via YouTube
Welcome to the week in drag! Here's where you can catch up on all things RuPaul's Drag Race with news about the show and updates from some of our favorite queen-testants, past and present.
Our recent interviewee, the fabulous Willam shared some hilarious behind the scenes moments from the Race Chasers Live show in Los Angeles. Willam and co-host Alaska rehearse, take a ride in the Oscar Mayer Wienermobile and generally cut-up.
There's also an appearance by season 2/All-Stars 1 fave Jujubee and some ponies! Willam and Alaska are taking their show on the road and will be at San Francisco's Castro Theater on January 22. If you're in the area, you can get tickets here.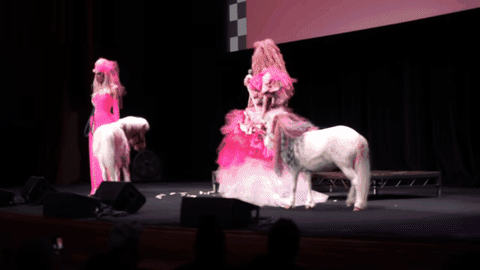 Alaska and Willam were guests on the "other" Drag Race podcast, "What the Tuck?" this past week, spilling tea with hosts Nicole Byer and Joel Kim Booster.
If you missed the last episode of RuPaul's Drag Race All-Stars, fear not! Logo's John Polly gives you the lowdown in the latest "Extra Lap Recap" and Season 10's winner Aquaria joins season 3's champion Raja to talk about the queen's wardrobe choices for the roast of Lady Bunny, as well as their "angelic white" runway looks on this week's "Fashion Photo Ruview."
Speaking of fashion, the amazing Manila Luzon (who always kills it on the runway) has a web series called "Fineapple Couture". This week she talks about how she came up with her Grecian goddess, feather-bedecked look for the "angelic" runway.
Michelle Visage talks with this week's eliminated queen (no spoilers here!)
In a recent interview in Out Magazine, Valentina, who is starring as Angel in FOX's Rent: Live, revealed that she identifies as nonbinary. She told the magazine, "I don't completely feel like a man, I don't completely feel like a woman. I feel like a goddess. I feel like I'm my own gender."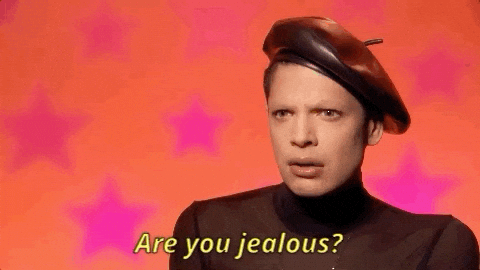 Trinity the Tuck is joining the growing legion of Drag Race alums who have decided to dip their stiletto-clad toes into music. Her new single "The Face The Body" drops on January 25. She posted a preview of the tune on social media.
Legendary actress and gay icon Carol Channing passed away this week at the age of 97.
As fans recalled Carol's impressive body of work, we also were treated to two classic "Snatch Game" tributes by Bob the Drag Queen (whom Carol thanked during the reunion episode) and Socialite Life's favorite queen, Pandora Boxx.
---
THE LATEST ON SL